As Black Friday approaches, it's a great opportunity to start looking for an ideal present to honor and appreciate our mother. With numerous choices available, gifts for moms can be a little bit challenging, especially for men. So we're here to help you find the most suitable gifts by recommending five niche jewelry brands that each one has its unique style and feature.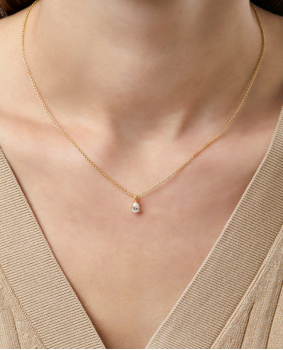 Ana Luisa offers a dazzling selection of high-quality jewelry pieces designed to inspire and empower individuals who appreciate beauty and fashion. They prioritize sustainability by using recycled materials and implementing responsible production methods, ensuring that each piece is crafted with care for both people and the planet. Whether it's delicate necklaces, classic bracelets, or classic earrings, their designs are crafted to enhance a mom's natural beauty and style.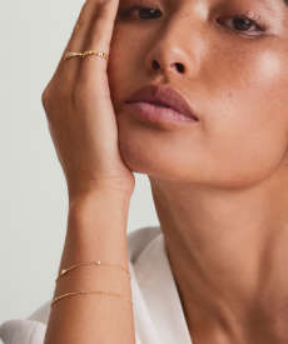 Mejuri, a renowned jewelry brand that has gained popularity for its modern and minimalist designs. Their designs are characterized by clean lines, simplicity, and a touch of sophistication. The brand uses precious metals such as sterling silver and 14k gold, ensuring that their jewelry is durable and sturdy.
Their minimalist aesthetic ensures that the jewelry can be worn and enjoyed for years. Whether your mom prefers classic elegance or contemporary simplicity, Mejuri has options that will suit her taste. And Mejuri provides opportunities for personalization and customization, allowing you to tailor the jewelry specifically to your mom's preferences and create a piece that holds sentimental value.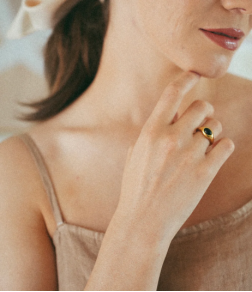 Meideya jewelry is a new brand that featured the most fashionable and high-quality rings, especially stainless steel rings. There are various styles, types of rings with exquisite design. It will renew their products every week so you can find the most trendy jewelry, and you can enjoy their sweet and warm services if you followed the brand. Certainly, Meideya jewelry provide elegant and affordable products for every customer.
Meideya is a online shop with stainless steel jewelry as their flagship product, providing attactive,durable and comfortable jewellery with carefully-selected materials. Moms can wear their rings to do housework like dish-washing, laundry and others. Whether it's a simple necklace, a pair of elegant earrings, or a stackable ring, Meideya offers options that can effortlessly elevate any mom's daily style.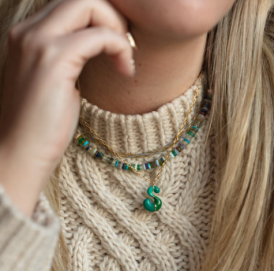 Local Eclectic is a unique and vibrant jewelry brand that specializes in showcasing independent and emerging designers. They offer a virtual try-on feature, allowing you to see how the jewelry would look on your own hand or earlobe. Each piece is carefully crafted by skilled artisans, ensuring both quality and individuality.
By choosing Local Eclectic as a brand for your mom's gift, you can present her with a unique and thoughtfully crafted piece of jewelry that celebrates her individuality and supports independent designers. It's good choice to show your love and appreciation for your mom with a beautiful and meaningful gift she will treasure.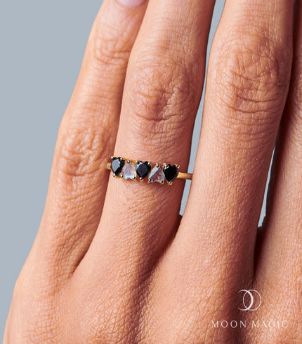 Moon Magic, a captivating jewelry brand that specializes in ethereal and enchanting gemstone jewelry.They offer a stunning collection of handcrafted jewelry that combines the beauty of natural gemstones with contemporary designs. Many of their pieces feature beautiful gemstones like moonstone, which is associated with feminine energy, intuition, and nurturing qualities. By choosing Moon Magic, you can give your mom a gift that aligns with her values. Each gemstone in this shop has their value and symbol meaning. By choose mom's favorite color, you can buy a delicate and fashionable gemstone jewelry for mom.
Jewelry is often associated with sentimentality and can serve as a tangible symbol. The meaning behind buying mom a piece of jewelry on Black Friday ultimately lies in the thought and sentiment behind the gift. It's a chance to express your love and appreciation for her and create a lasting memory through a beautiful piece of jewelry.