Is your jewelry really waterproof? Can I wear them in shower or in pool. We are asked these questions at lot by our customers. We understand their concerns. Even though they are already very careful on not exposing their jewelry to water, but there are always few times that you forget to take them off before showering, swimming or accidentally getting wet in rain.
As a metal that is affordable and durable, stainless steel is getting more and more popular for making jewelry. Comparing with solid gold, a piece of stainless steel jewelry won't cost you a leg. It doesn't scratches easily and it can hold up for years after wearing and tearing even with minimal maintenance.
Well we have already known it has so many advantages, but you still have the question:
Is Stainless Steel Jewelry Waterproof at All?
The answer is "Yes, it is waterproof!"
But not to all kinds of liquid.
To have a deeper understanding, let's talk about what is stainless steel and how it is formed.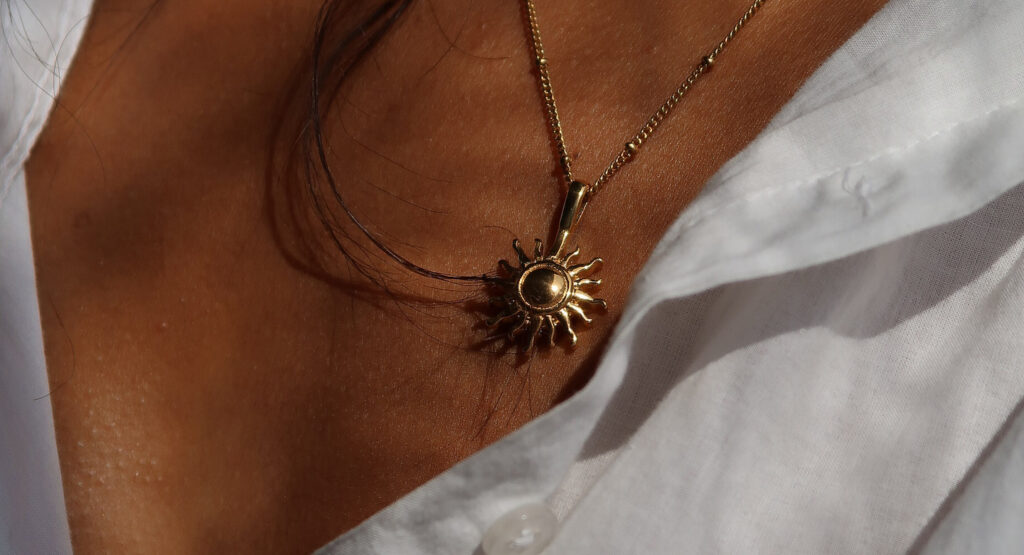 What is Stainless Steel?
Stainless steel, also called Corrosion Resistant Steel, is an alloy of iron that is resistant to rusting and corrosion (from Wikipedia). It contains carbon, chromium (at least 10%), silicon, molybdenum, manganese, and nickel. And it is chromium that works as the crucial element to make the metal resistant to corrosion. Chromium reacts with oxygen in air and water to produce an invisible passive film which protects the metal from oxidation. What is more fascinating is that even the passive protective film is damaged the metal surface can self-heal and protect the metal in the presence of oxygen.
However, this doesn't mean your stainless steel jewelry is indestructible.
Corrosion Types that Stainless Steel Jewelry Might Have
Certain chemicals can cause pitting. If you notice there are pits on your stainless steel jewelry, it might because it is prolonged exposed to chloride ion.
High concentration of sulfuric and hydrochloric acid causes uniform corrosion of passive protective film and then the underlying steel will follow. So avoid exposing your jewelry to them.
Chromium reacts with oxygen in air or water to form protective layer. If lack of oxygen, the stainless steel jewelry will lack protection.
Exposure your stainless steel jewelry to electrolyte like salt and detergent for example, the metal will start an electrochemical process. It will accelerated breakdown of your jewelry.
When tensile stress, temperature and corrosive elements like chlorine ion combine together, it will increases the chance of corrosion.
In the presence of excess carbon, chromium will combine with carbon and reducing protective film production. Lack of protection, the metal will corrode.
Given the above types of corrosion, we know that water (not contain chloride ion) won't make corrode stainless steel. So your stainless steel jewelry is waterproof.
Can I Shower with Stainless Steel Jewelry on?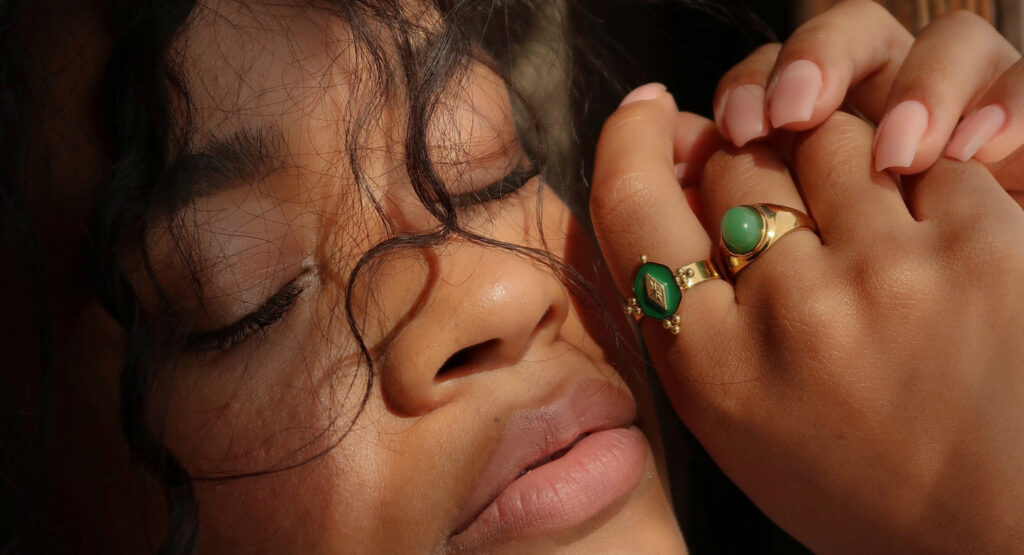 You can take your shower with stainless steel necklace, you can also wash your hands with your stainless steel rings and bracelets on. But it is always better to make sure the products you use in shower might contain harsh chemicals which might cause corrosion to you jewelry.
Also, chlorine is a big culprit that could corrode your jewelry. It is commonly used in tap water and swimming pool. It kills harmful bacteria to protect our health, but it also attacks the protective layer on the surface of stainless steel jewelry and then cause corrosion.
So have a filter attached to shower to remove most of chlorine in the water if you don't want to take your stainless steel jewelry off before showing. Ideally, take them off.
Can I Wear Stainless Steel Jewelry in a Pool?
Just like we mentioned earlier, chlorine is widely used in tap water and swimming pool to kill bad bacterias. It will also cause corrode to stainless steel jewelry. So we suggest to take your jewelry off before swimming in a pool.
But if you really want to swim with your stainless steel jewelry on, make sure the stainless steel is in a good grade.
Can I Wear Stainless Steel Jewelry in the Sea/Ocean?
You can have your stainless steel jewelry on when you have fun at the beach, but you can't wear the jewelry in the ocean. Not only the salt and chloride ion in the ocean will be bad for your jewelry but also the microorganisms will produce biofilm or slime.
The slime then creates acidic enzymes which remove oxygen from the protective layer of the metal and prevent the layer reproduction. After that, the underly steel will be eroded continuously.
What if I Accidentally Wear Stainless Steel Jewelry in Shower, Pool or Ocean?
If you forget to take your jewelry off before showering, swimming or playing in the ocean. Don't worry, just add a little bit of detergent into filtered water or pure water, rinse your jewelry and they should be fine.
Does Stainless Steel Jewelry Tarnish?
Does your jewelry tarnish? Will it make my finger green? They are another frequently asked two questions besides the one we have already answered.
The answer is No! Stainless steel jewelry won't tarnish if you care them properly.
Another reason that affects if your stainless steel jewelry tarnishes is the grade of the steel is. Lower grade like 400 series, especially 440c rusts faster than the other. The 300 series grade which is commonly used to make jewelry, especially 304 and 316 can last for years, giving the same corrosive conditions.
So choose 304 or 316 grade stainless steel if you want to buy a piece of stainless steel jewelry.
How to Care for Stainless Steel Jewelry?
Though your stainless steel jewelry is waterproof and tarnish free but it is not indestructible. It could also be corroded in some conditions. So to prevent corrosion and make your jewelry shine and last long, the following are few tips to follow:
Wash your stainless steel jewelry with baking soda paste or with soap. Use soft gentle toothbrushes to scrub the jewelry, then rinse and dry.
Clean your jewelry with an ultrasonic jewelry cleaner. If you have one at home, follow the user manual to use it.
Store your jewelry separately in jewelry boxes or pouches to reduce chances of scratches.
Final Word
The answer to your question is: Stainless steel jewelry is waterproof and tarnish free.
Except to choose a good grade stainless steel jewelry like the ones we have, we also know that though they are waterproof and tarnish free, the protective layer on the surface of stainless steel could be destroyed by the corrosion mentioned above.
So to prevent this we should:
1, Choose 300 serious grade stainless steel jewelry, like 304 or 316.
2, Take proper care of your stainless steel jewelry.
3, Avoid exposing them to the conditions that could cause corrosion, especially chlorine ion.
4, Clean it regularly and store it properly.
If the above tips can be done, your stainless steel jewelry will last longer than you expect.